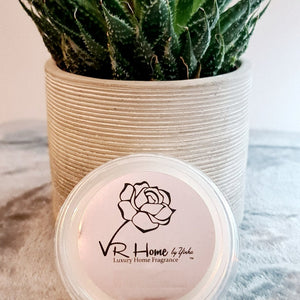 Cuban tobacco & oak is a stunning aromatic vintage cologne notes lead into a heart of rich sweet tobacco, warm spices and a hint of cognac. Smokey woods of oak, ebony and incense combine with dark musks to complete this fragrance
Our range of wax melts is completely handmade and hand-poured.
Each melt is made with the most premium wax. Our wax is vegan friendly, cruelty-free, non- GMO, and not tested on animals.
Our melts are perfect for anywhere in the home. Simply take your wax melt and place in your warmer or melter. Then light your tea light or turn on your heat warmer if it is electric. When you are finished using them, turn off or remove the heat source and the wax will solidify until you are ready to use it again.
Each of our  40-50g melts, when in use will give you approx 30-40 hours of scent. 
Each melt can be cut into pieces for additional uses. 
Available in each of our popular fragrances - for a guide to our fragrances click here.