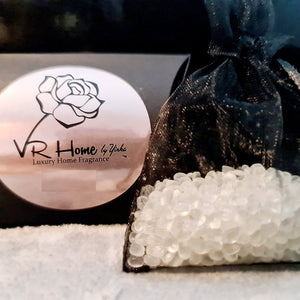 Infuse your small spaces with our gorgeous fragrance pearl bags.
A light floral accord of fresh lavender enhanced with hints of herbs combined with fresh, invigorating notes of lemon, mandarin 
A simple touch of everyday luxury - great for filling small spaces with a beautiful scent.

Just remove your fragrance pearls from the outer box, and place the bag in your drawers, your hoover bag, your wardrobe, your shoes or your car, to leave a luxurious fragrance behind.
Available in each of our popular fragrances - for a guide to our fragrances click here.